Grape Variety: Pinot Noir
Grape Variety: Pinot Noir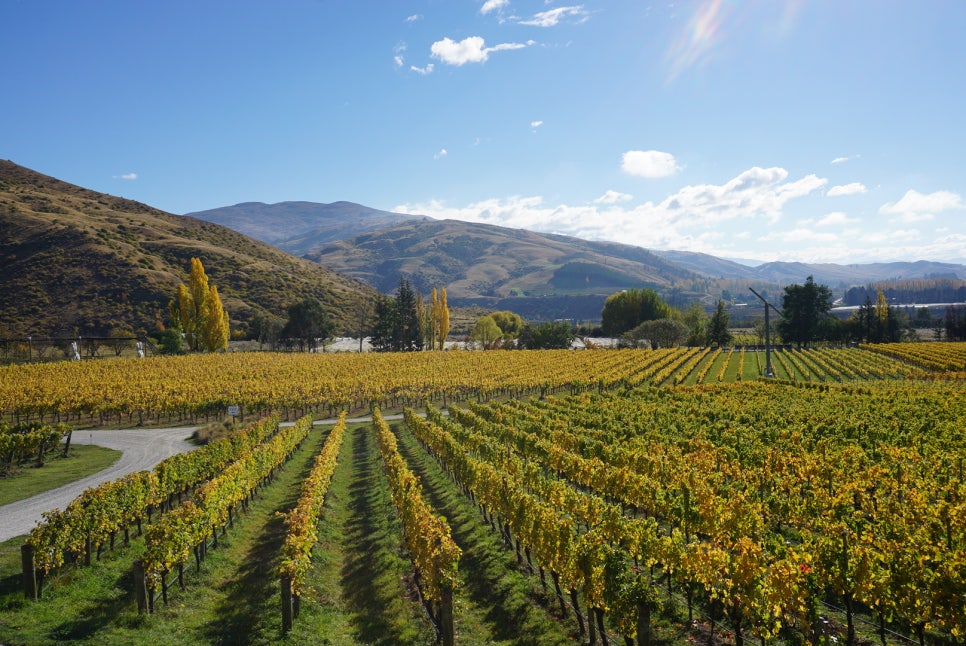 at Felton Road, Central Otago
Sour red fruits, firm red cherry, red currant, mushrooms and a hint of spices, with a light body but also a powerful intensity. Can you guess which wine it is? It is Pinot Noir, the most famous red-wine grape variety in New Zealand. Some say New Zealand is the Burgundy region of the Southern Hemisphere. New Zealand Pinot Noir is both fascinating and fashionable, and the variety I like the most.
Tasting at Aurum Winery
Pinot Noir originated in the Burgundy region of France, specifically in Côte-d'Or. Now, the grape is widely planted around the world, including locations as diverse as Australia, Germany, Italy, the USA, and of course, New Zealand.
Pinot Noir grows well in cooler regions so this grape variety is well-nested in this part of the southern hemisphere where we have a more temperate climate. It grows particularly well in the cooler regions of New Zealand, such as Wairarapa in the North Island, and Central Otago, North Canterbury, Nelson and North Otago in the South Island. However, the berries are small, have thin skin and are sensitive to weather conditions like wind and frost. The sensitivity also means vines should not be crowded. This low-density Pinot Noir cropping results in low yield (low-yielding cultivation).
New Zealand's Pinot Noir was first commercially produced in 1987. It is astonishing how quickly it has built a reputation for its quality. The best New Zealand Pinot Noir has a high-intensity taste of red fruits. It is complex, elegant, and expressive, with a firm structure.
While Central Otago is known as the mecca of New Zealand's Pinot Noir, the Marlborough region is the biggest producer.
Marlborough
Even though Marlborough is the single largest region producing Pinot Noir, until recently the quality of this region was not so remarkable. However, ongoing improvements have revealed the impressively unique character of Marlborough Pinot Noir. The wine from this region has a lighter body and refreshing acidity, and is centred on fresh red fruits— raspberry, cherry and plum. Wines here are fresh with an even tannin. I would recommend drinking Marlborough Pinot Noir when it's young, but some can be cellared for 5–1o years.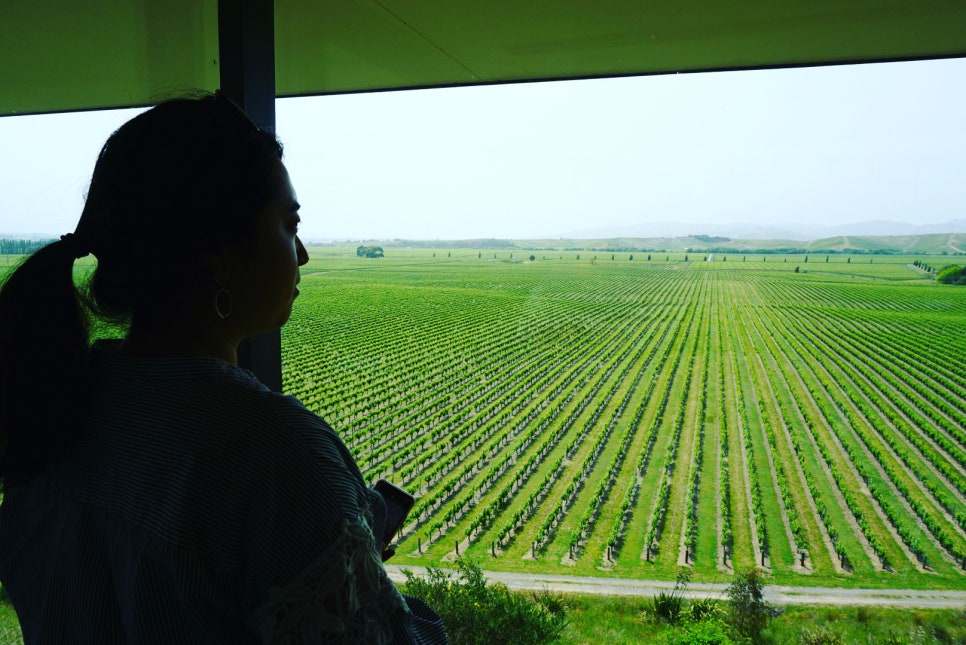 At Brancott Winery, Marlborough
Recommendation:
Greywacke Pinot Noir 2019

Greywacke Pinot Noir 2012 Archive Release

Hans Herzog Pinot Noir Grand Duc

Fromm Clayvin Vineyard Pinot Noir
Central Otago
My personal favourite wine is aged Pinot Noir from Central Otago with mellow, soft tannin with subtle red fruit, wet autumn leaves, mushroom and a hint of minerality. There are a few of sub-regions here: Gibbston, Bannockburn, Bandigo, Lowburn (Cromwell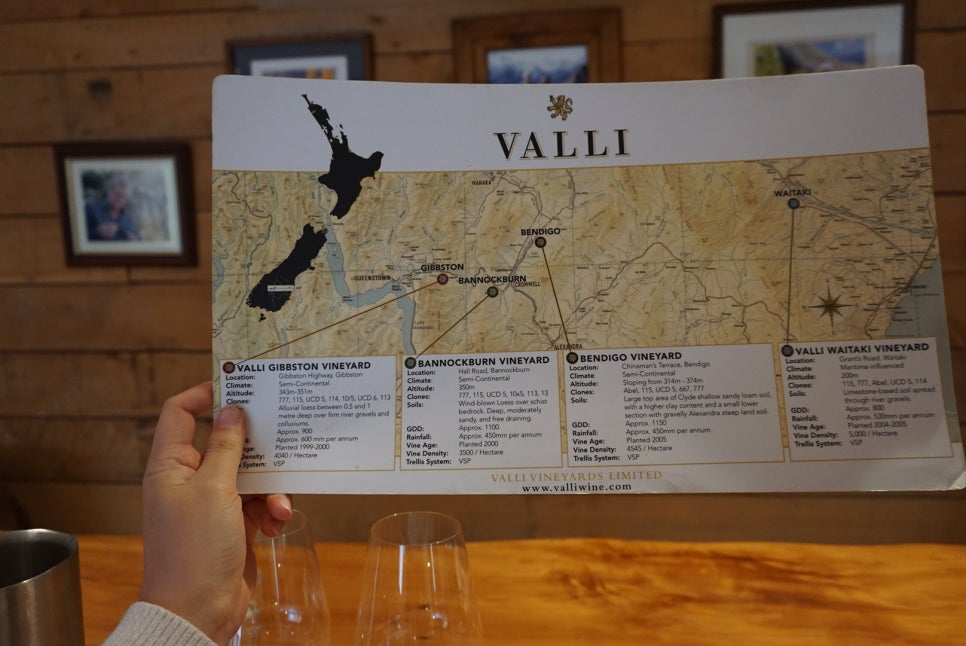 My far most favourite wine would be the wine form Gibbston, the region that produces elegant, perfumy, deep and soft texture of tannin, centred with red fruits such as raspberry, well ripen cherry, and a hint of spicy and fresh herbs. There is a vintage variation here as the weather condition is not so stable. The region here has the variable vintage, and the recent vintages have produced stunning wines: 2018, 2019.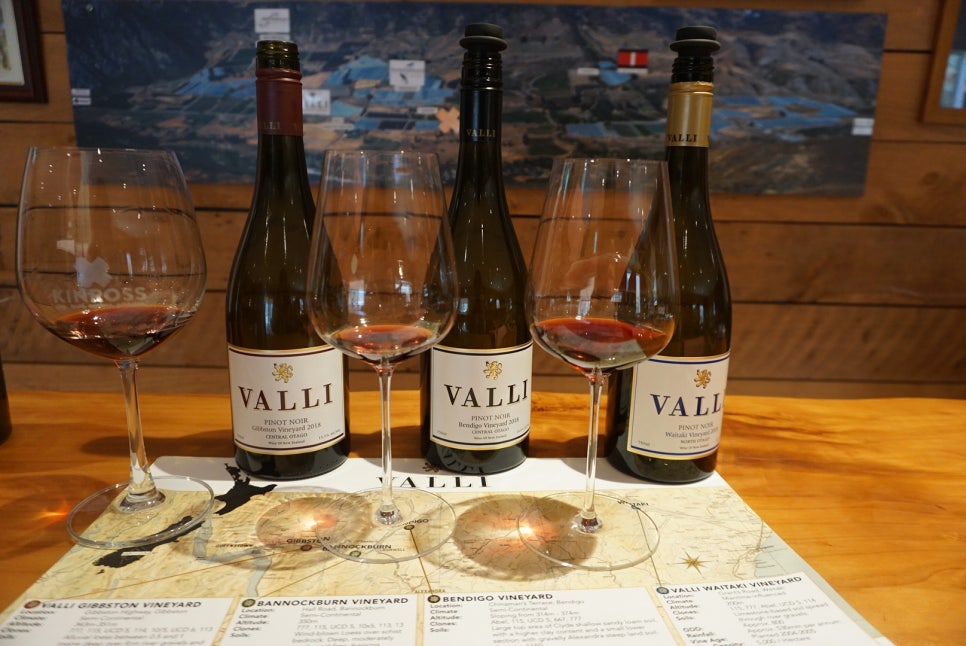 Bannockburn is a warmer region with more stable weather condition than Gibbston Valley. Pinot Noir from here has much fuller body, with intense structure supported by higher level of tannin, core with dark fruit and red fruits like cherry.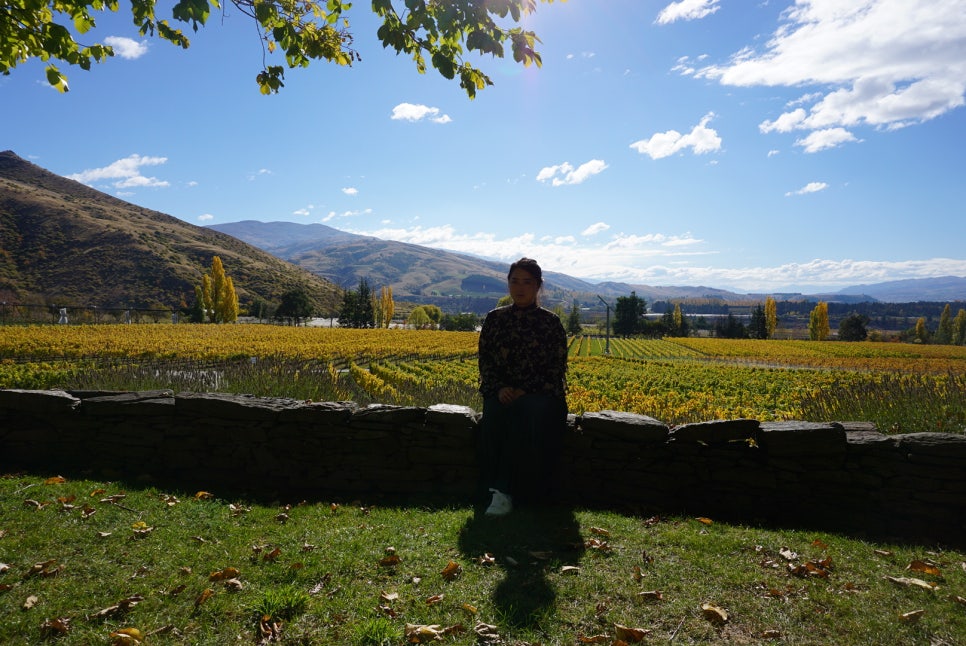 Recommendation:
Valli Gibbston Valley Pinot Noir 2019 (Ina's Favourite Wine)
Sato L'Insolite Pinot Noir 2018
Rippon Matured Vine Pinot Noir 2017 (Wanaka, Biodynamic, Organic)
Rippon Tinker's Field Pinot Noir 2017 (Wanaka, Biodynamic, Organic)
Wairarapa
This is the region close to the nation's capital city; Wellington, the region that Schubert wine and the famous Ata Rangi are based in. Wines here have light body and intensity, but has a strong minerality. If you are tasting a well crafted Pinot Noir from here, you would taste rich, full, savoury red fruits with cherry, plum and the elegant aroma bouquets harmonised with the beautiful minerality.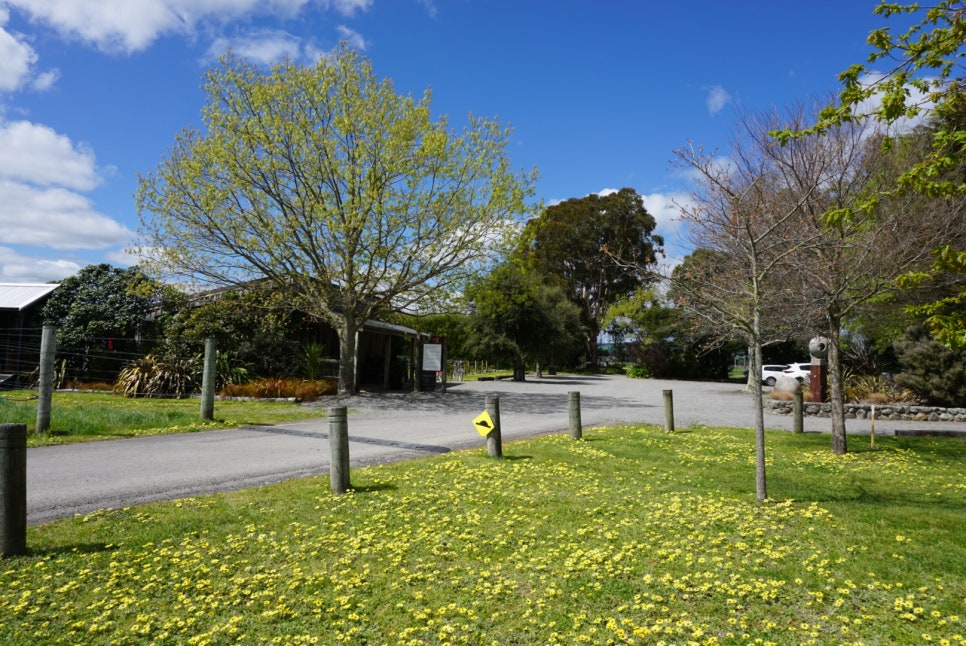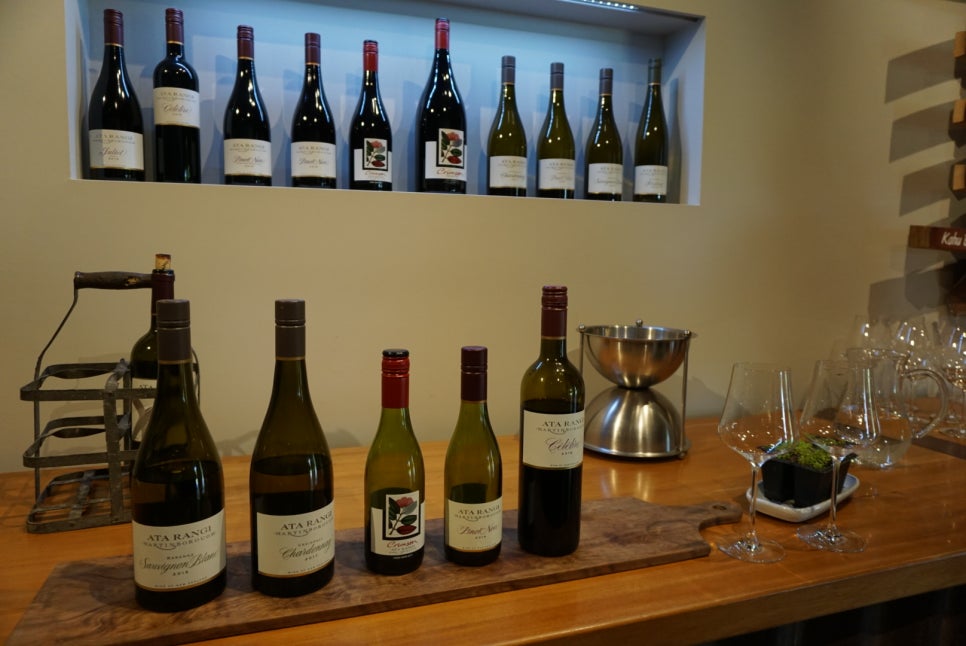 Recommendations:
Schubert Block B Pinot Noir 2019
Schubert Marion's Vineyard 2019
Ata Rangi Pinot Noir 2018
Ata Rangi McCrone's Vineyard 2018
North Canterbury (Waipara)
North Canterbury has the cool and dry climate with good amount of sunshine which allows grapes to express it's varietal character well. Close to the Southern Alpes, and the Pacific Ocean, the region has the geographical benefit to grow grapes well. Soil types are vary from gravel deposite to limestone rich clay soils near the hillsides – which is the best condition for Pilot Noir. Elegant with higher acidity Pinot Noir can be produced here with perfumed rose petal, red and dark fruit with a depth, and firm but soft structure and good level of complexity. As introduced in the previous month's article, 'Pegasus Bay' wine is the queen of Waipara (that's how I name her), and you should try Pegasus Bay Pinot Noir and Pegasus Bay Prima Donna Pinot Noir.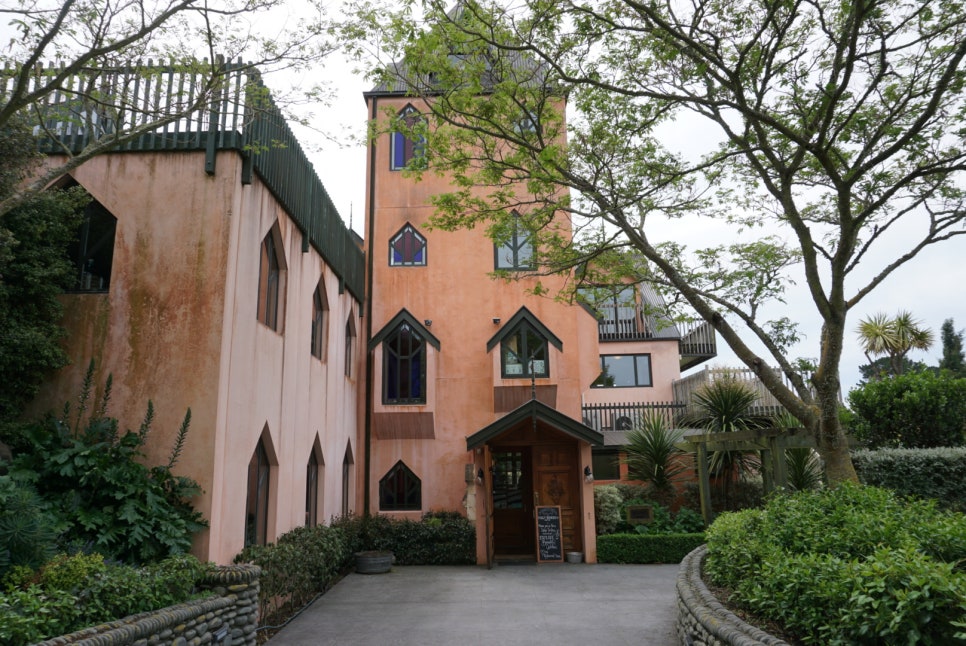 Pinot Noir from here has the lighter body, complexity, with eye popping acidity.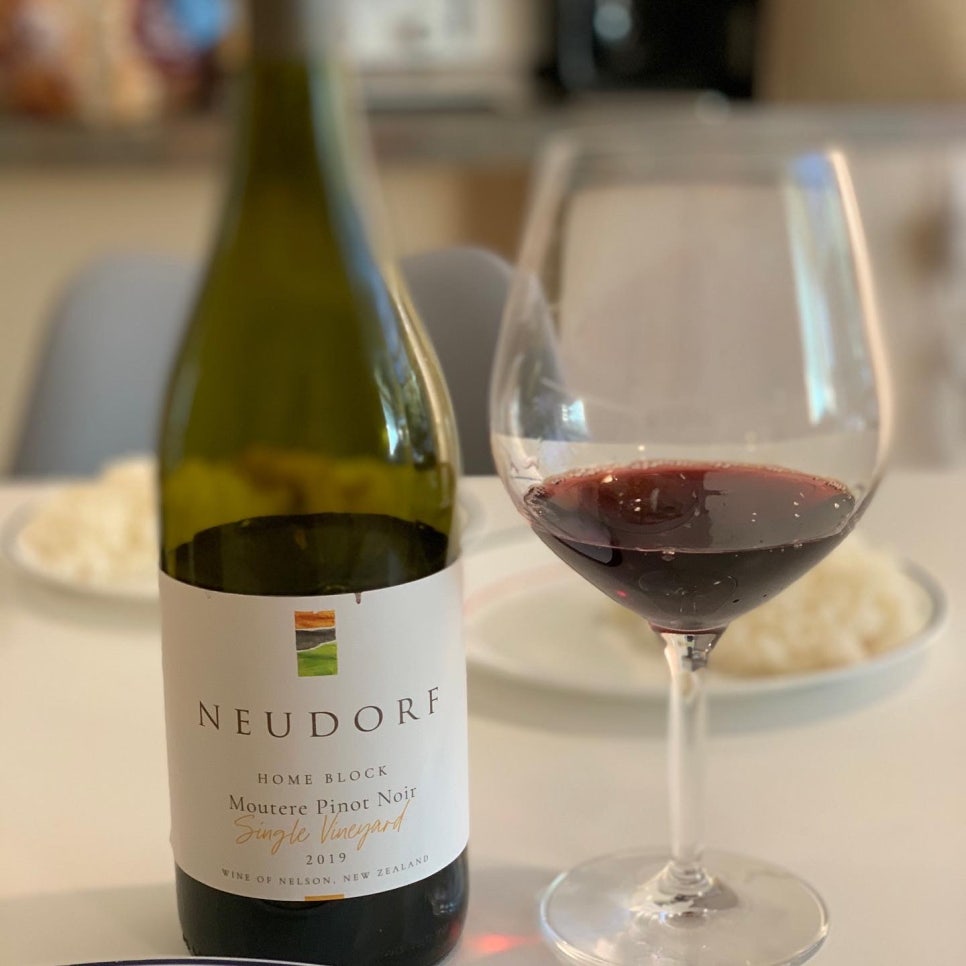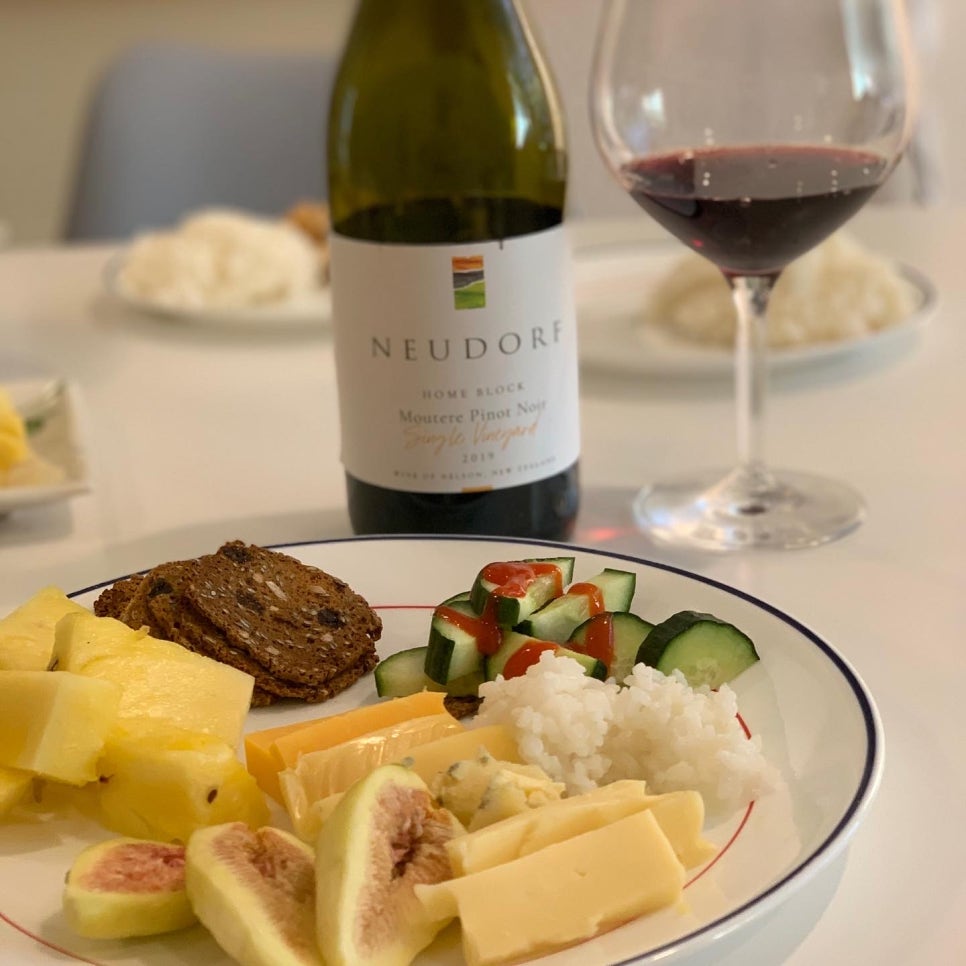 Recommended wines:
Pegasus Bay Pinot Noir
Pegasus Bay Prima Donna Pinot Noir
Koyama
Pyramid Valley
---